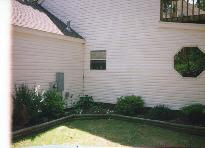 This is the site of the water garden my wife and I decided to build on the north side of the house. We removed but salvaged all the shrubbery and used part of it around the watergarden. We wanted the pond visible from our octagonal, dining room window.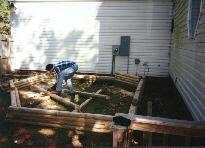 We laid out landscape timbers in different fashions until we found a design we liked. Then I cut the length and angles, stacked and nailed them.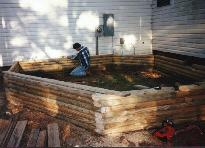 Being sure things are level is a priority. It was much more difficult to do than anticipated. There were many sides to try to maintain.